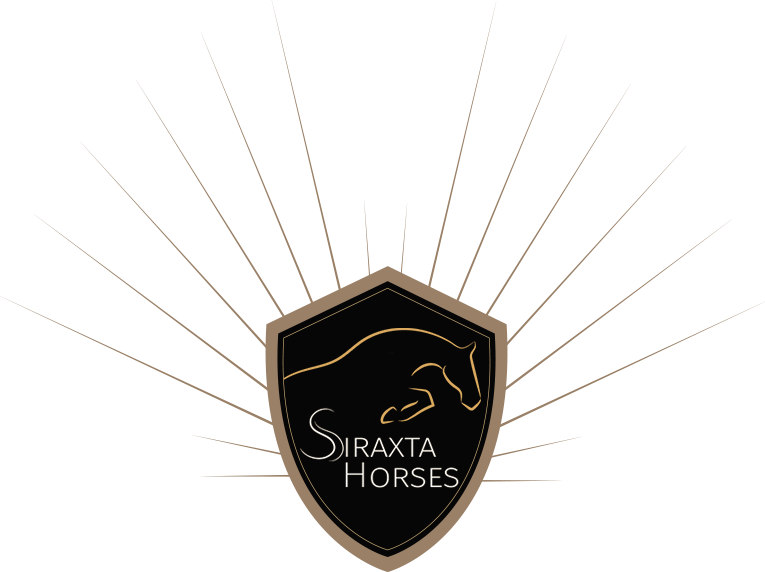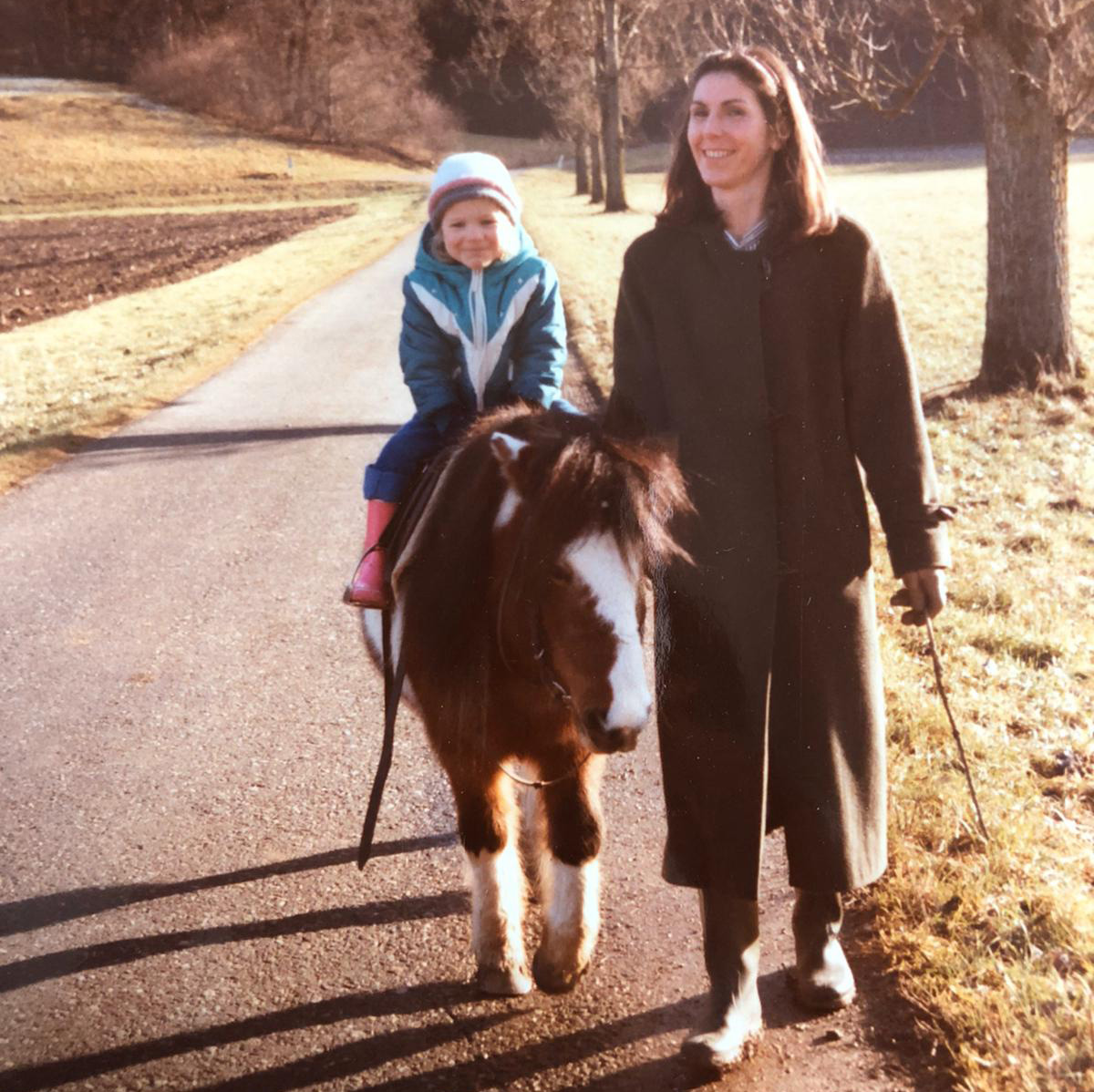 Because it has always been about Horses…
When I was a little girl my parents took me to a place where you could 'rent' a pony for an hour and go for a walk with it - not nearly as often as I would have liked of course - but you have to start somewhere. And over the years my parents have always supported me in my 'horse craze' and still do, which is really great.
1982
I really got into horses when I was 8 years old and my parents took me on a horseback trail through the Yellowstone Park in America for a week with our American family. For this my (non horsey) parents thought it would be best to get some riding lessons before heading there.
It was a trip of a lifetime and because just riding wasn't enough, I sometimes sat in the saddle backwards while riding and even changed my clothes! I guess because I was the youngest the others thought it was funny and that probably encouraged me even more to do silly things like that.
AFTER THAT TRIP I WAS DEFINITELY, INEVITABLY AND IRREVOCABLY INFECTED WITH THE 'HORSE VIRUS'
1988
After years of taking riding lessons, going on pony camps and eventually looking after a couple of 'shared horses' I finally got my own horse. Paris de la Tombe, a belgian warmblood who was with me for more than 20 years; carried me through many jumping courses (with a good few wins), moved countries with me and is now enjoying his retirement back in Switzerland with a wonderful family where he is teaching the little girl how to look after a horse and how to ride.
In the beginning we also did a few eventing competitions, but soon focused on showjumping only.
AND THAT IS THE SECTOR IN THE HORSE INDUSTRY WHICH STILL IS THE ONE I AM MOST INTERESTED IN.
1998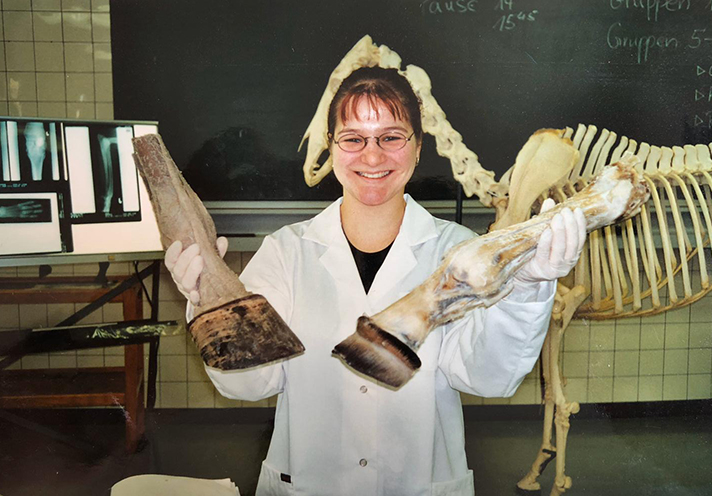 When I finished school I studied veterinary medicine for a few years at the University of Bern and in that time also did a few internships with vets. This came in very handy later when I started breeding and keeping the horses at home (in Ireland).
2001
I went on riding holidays many times in Ireland on the beautiful West Coast over the years, which was also the inspiration of making the big move to Ireland.
2005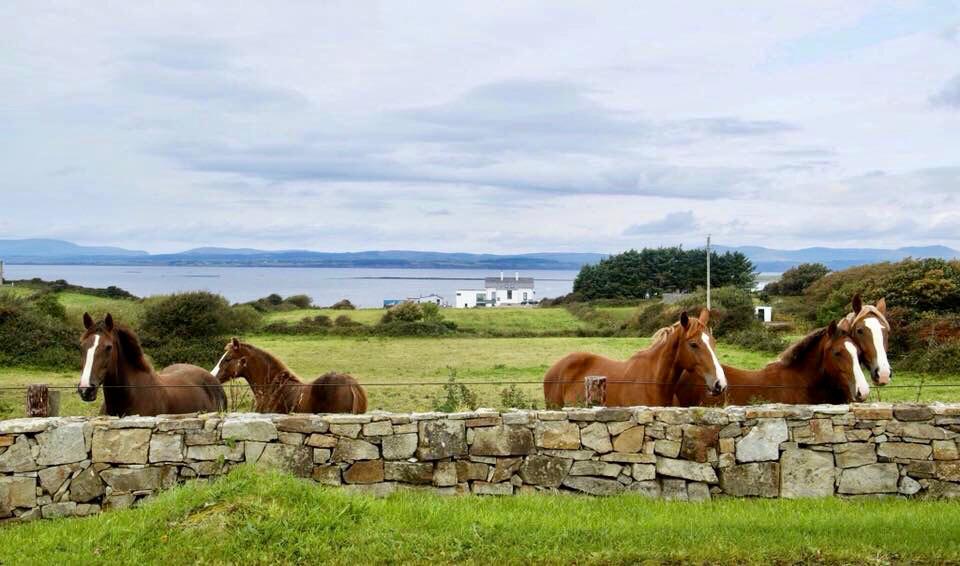 There I started breeding my own horses. Having them at home, and caring for them all by myself enabled me to do a lot which would otherwise not have been possible. I did some specialised courses in equine reproduction, as with living in a remote area far from the horsey scene it was crucial having a great knowledge, both theoretical and practical. Amongst other things I foaled down the mares all by myself.
2012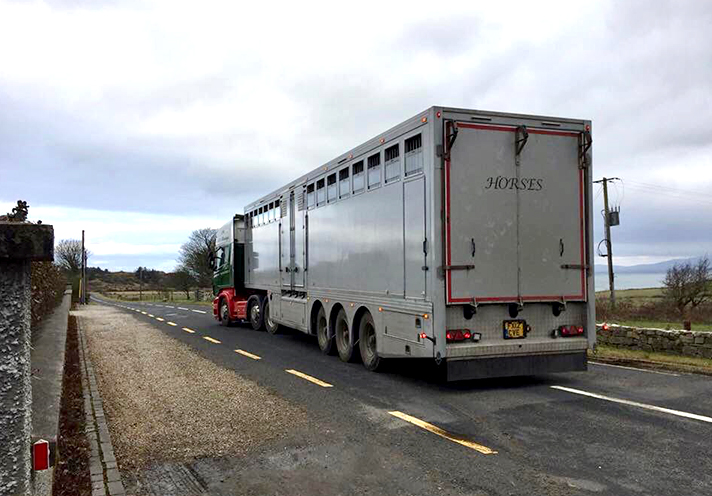 Finally after a good few years on the Emerald Isle I accomplished another big move: to the Netherlands with all my mares and my two dogs.
I had lived here for a year when I was 15 years old - an exchange year from school - so it was a bit like coming home.
2018
So here we are;
Siraxta Horses in the Netherlands.
2019